Welcome to Balanced Bodies -  Therapeutic Massage Studio in Tucson


Now is the time to focus on you.

My philosophy is simple: the mind, body and spirit are not separate entities. It is my belief that having a balanced body structure and musculature is a major factor in overall well-being.
Are you seeking massage for relaxation and/or stress reduction? Are you an elite athlete training for your next event? Do you suffer from chronic pain? No matter where you are in life, Balanced Bodies can help.
I will use an integrative approach incorporating my knowledge and experience as a mother, a runner, a biochemist and a licensed massage therapist, to help you achieve this balance. You, however, know your body best. After a brief consultation, we will together decide on a treatment plan.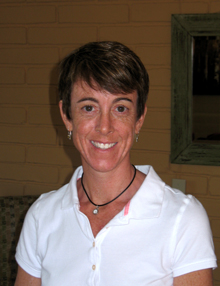 I will be present, respectful, and compassionate with my touch.
You will benefit from a client-centered personalized treatment.
Together we can do great things. Let me help you maximize your potential!
Melissa Falvo, MS, LMT
Balanced Bodies Massage Modalities:
Swedish

Deep Tissue

Neuromuscular

Trigger  Point

Muscle Energy

Myofascial

PreNatal

Sports


Sample Descriptions of  Massage Modalities:

Swedish Massage
The most widely recognized and commonly used category of massage.  Swedish includes a combination of long gliding (effleurage), kneading (petrissage), tapotement (percussion), and friction strokes applied to the superficial tissues (skin, muscle, tendon, ligament, fascia) of the body. These strokes are often combined with active and passive movements to create a fluid, relaxing, circulatory-enhancing treatment.


Deep Tissue
Intended to affect the deeper tissues within the body. There is a misconception that "deep" means "hard" and/or painful. After gentle warming of the superficial tissues with Swedish strokes or heat, the deep tissues can be affected with minimal energy and very little pressure. The client is actively involved with deep breathing and feedback during the treatment.


Sports Massage
Sports massage is a general term that refers to massage for athletes, and it uses the basic massage strokes and therapeutic techniques. One of the best ways for athletes of all levels to avoid muscular pain and discomfort is to incorporate sports massage into their routine. Massage therapy can provide many benefits to athletes of all levels.


For descriptions of all the massage treatments provided, visit the Balanced Bodies Website

I have been lucky enough to have massages all over the world and there is not a better therapist anywhere than Melissa.  She is excellent, and has found "issues" I didn't even know I had.  I have chronic hamstring and hip tightness and every time I spend an hour with Melissa, I feel 100% better when I walk out the door.  I would recommend her equally to anyone who simply wants an hour of "me" time, or needs an hour of more intense, deep tissue massage.
~ Chris P.