Massage Modalities

SWEDISH MASSAGE
The most commonly implemented modality, Swedish massage is the foundation for most massage treatments. Combining techniques such as kneading, effleurage, petrissage, friction and percussive movements, this modality improves circulation by increasing blood flow, reduces stress and tension in the body and calms the central nervous system, which is key to overall relaxation and balance in the body.


DEEP TISSUE MASSAGE
This technique is used to affect deeper layers of soft tissue. Not to be confused with "deep pressure", which is sustained, strong pressure maintained throughout the entire massage treatment. Deep tissue massage is used to relieve chronic muscle tension and reduce inflammation in specific areas of the body. Effective use of this technique does not need to be painful. Some soreness may occur 1-2 days following this work, but with open communication between the practitioner and the client, a comfortable and safe range of pressure and intensity can be reached, which results in minimal discomfort.


PRENATAL MASSAGE
A specialized technique used to ease the discomforts of pregnancy pre- and postnatally. Taking into account any complications, precautions and contraindications, massage is both safe and effective during pregnancy. Some benefits include reduced anxiety and enhanced physiological and emotional well-being of both mother and fetus.


TRIGGER POINT THERAPY
This modality is a non-invasive treatment to reduce or relieve myofascial pain and dysfunction. These areas or "knots" of dysfunctional muscle tissue can produce pain in other parts of the body, which is also known as referral pain. Direct compression combined with effective stretching of the area involved can deactivate these points and result in a reduction or elimination of the discomfort.
Massage Therapy

Amy Jo McCarty is a facilitator for clients who choose therapeutic massage as a component of a healthy lifestyle. Amy Jo approaches bodywork holistically, assisting the body to find balance physically, emotionally and spiritually.

Using her training in various modalities including Swedish massage, deep tissue, prenatal, trigger point therapy, myofascial release, hot stone therapy and stretching techniques, she tailors each massage treatment to the individual client. She always listens and is open to any feedback offered before, during or after each session.
Office Hours:
Monday- Saturday
by appointment at 520-780-0704
60 minute treatment = $70
90 minute treatment = $95
*** $10 discount for 1st visit ***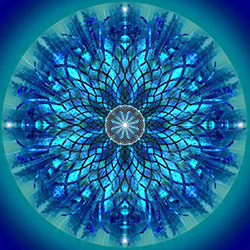 Testimonial
I came to see Amy Jo with specific muscle issues in my lower back. What resulted was an intense restorative process that led her to working out supporting muscles and areas that caused my lower back issues…
Such relief. Thank you so so much!
- Ryan T.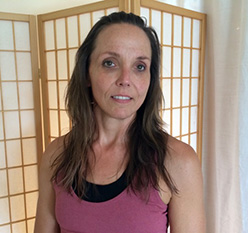 Amy Jo McCarty, LMT
Originally from the Midwest, Amy Jo found her home in the desert in 2004. Once established in Tucson, she began a journey of self-discovery and healing, which eventually led to becoming a massage therapist.


Amy Jo received her Certificate of Massage Therapy in 2009 from the Providence Institute here in Tucson. She is Board Certified through the National Certification Board for Therapeutic Massage and Bodywork (NCBTMB) and is a certified member of the Associated Bodywork and Massage Professionals (ABMP). She has gained much experience since graduating through various continuing education courses and working as a therapist in the Tucson area.
Testimonial
Given the physical toll pregnancy can take on a woman's body, I felt bodywork was one of the best things I could do for my babies and myself. I had the privilege of receiving prenatal massage throughout both of my pregnancies with Amy Jo. She had a special knowledge of how to accommodate the pregnant me and always made sure I was extremely comfortable and relaxed. I felt like a queen the way she would set me up with pillows and blankets! Both pregnancies were very healthy and I'd like to say that taking this time out to focus on my bodywork with Amy Jo played a big role in that!
- Sheena T