What is Traditional Chinese Medicine?
Acupuncture

Herbal Medicines

Nutrition

Qi Gong
Acupuncture –The insertion of sterile needles into specific points on the body to promote healing and pain relief.
Herbal Medicines- Natural formulas used for over 5000 years to treat disease and prevent illness.
Nutrition- Education in proper nutrition aids in keeping the immune system strong, corrects many intestinal disorders, and helps to maintain proper weight.
Qi Gong- Exercises to bring strength and balance to mind and body.
There are also several additional modalities to give immediate pain relief or treat acute conditions.
Traditional Chinese Medicine has been successful in treating disease and pain for thousands of years. It is a safe, effective
and affordable choice in Healthcare.
Traditional Chinese Medicine recognizes that many times aches, pains and other discomforts are only symptoms of a deeper underlying cause. TCM seeks to find and correct that cause. Therefore a comprehensive diagnosis is conducted with each patient taking into account the individuals mind, body and spirit to better identify the condition and begin moving towards wellness.



Office hours are Tuesday through Saturday
by Appointment 520-820-7568


Initial Evaluation
and Treatment
$80
Office visit
$65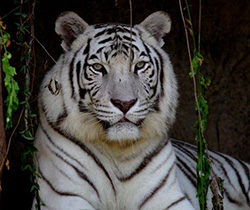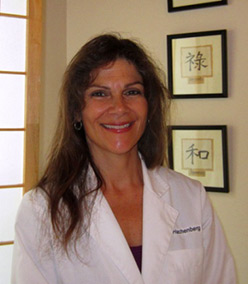 Elizabeth Hachenberg MAcOM. LAc.
Elizabeth is a Licensed National Board Certified Diplomat of Oriental Medicine. She has an extensive background of Holistic Healthcare and has enjoyed providing patient care for over 20 years. Some areas of her work have included Physical Therapy, Herbal Medicine and Nutrition. She holds a Masters Degree from Arizona School of Acupuncture and Oriental Medicine, Tucson a Post Graduate Certificate from Guang An Men Teaching Hospital Bei Jing, China, and is a member of NCCAOM.
In addition to proprietor of White Tiger Acupuncture, Elizabeth works with the University Medical Center, Tucson in the Supportive Care and Healing Program using Acupuncture as a complimentary therapy for cancer patients.