Welcome to Michelle LeBlanc Chiropractic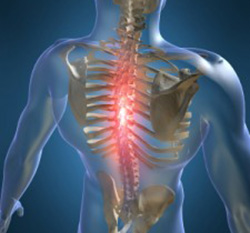 Chiropractic care can bring relief to patients who have previously been living in pain, without the harmful effects of drugs or surgery. People living with symptoms do not enjoy the same quality of life that those who live symptom-free do. My ultimate goal is to restore your health and help you regain a pain free, active lifestyle as quickly as possible.

I promote a holistic approach to health and wellness. I will discuss your current problems and health concerns as well as explain how I might help using a variety of methods including the natural healing techniques incorporated in chiropractic care. Specific techniques used include Diversified, Activator, Thompson, and Leander.
About Michelle LeBlanc, DC
I grew up in Hawthorne, California, city of the Beach Boys, in the southern part of Los Angeles County. I graduated from Cleveland Chiropractic College, Los Angeles in 1995. Having a strong interest in sports medicine, I took an extra year in sports injury training which is a lot of extremity work and therapy work.

Since then, I have had extensive experience here in Tucson, first in a very busy MD/DC clinic and then several years at another local Chiropractic office. I started with Family Life Chiropractic in 2008.

I do Diversified, Activator, Thompson, and Leander techniques but try to specify my treatment types to each individual patient and their personality and needs. Not every body works the same with every treatment or therapy. Additionally, since I was a physical therapy major before I switched to chiropractic, I utilize a lot of therapy modalities in my treatment when needed.

Call for an appointment - 520-322-9330
Visit website - http://www.tucson-chiropractic.com/
New Office Hours
Monday
Closed
Tuesday
8:30 - 12:00 PM
3:30 - 6:30 PM
Wednesday
8:30 - 12:00 PM
3:30 - 6:30 PM
Thursday
Closed
Friday
8:30 - 12:00 PM
3:30 - 6:30 PM
Saturday
9:00 - 1:00 PM