Tucson Healing Arts
Tucson Healing Arts is designed to be a central place on-line for members of the local healing arts community to have their own "mini-websites." Each business has its own unique web page, tailored to its needs within a common design framework.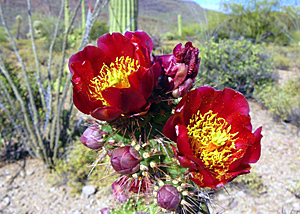 The mini-sites may contain:
Summary and description of services
Photo(s), logos, images, etc.
Contact information with email form
Web link to the main website of the business
Why is this beneficial ?

Your page is customizable to reflect what is important to you:

Your page has its own "meta data" giving you more visibility on search engines
Your page can be a "landing page" for a Google Ad, opening up new marketing possibilities
Your page has its own unique URL – useful for business cards, etc
You control the content – this is not a "review site"
Best of all, you get all these benefits for $250 and a yearly maintenance subscription of $50


Administrator, Charles Young
(520) 247-6929 (For Providers Only)